THE REVISED COMMON RULE: WHAT HUMAN SUBJECT RESEARCHERS SHOULD KNOW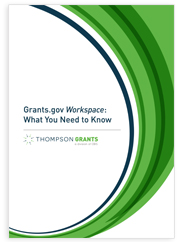 Fill in the information to the right to get your copy of our The Revised Common Rule: What Human Subject Researchers Should Know whitepaper.
Learn the significant changes that have been made to the Common Rule and how they affect research grantees.
You'll discover:
The types of activities regulated
Changes to the Common Rule and their impact
The role of Institutional Review Boards
Exemptions
Continuing review
And more!