From pre-award to post-award, we've got you covered.
Optimize your grant spending and minimize your risk - the easy way.
Request Your Grants Compliance Expert Trial Now To:
Take charge of compliance requests and avoid audit findings
Understand changed mandates for processes like time and effort reporting, indirect costs or procurement
Comply with higher standards for internal controls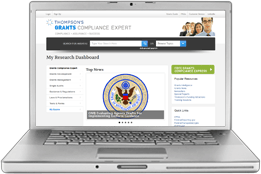 Trusted by Grants Professionals Like You
"This is want I want in a resource. With the sweeping changes, I need to keep up. "
- Finance and Grants Coordinator